Internetainerpreneur.  Musician.  Brother.  Hank Green is a professional Internet Guy.
Hank Green | DFTBA Records | Vlogbrothers | @hankgreen
---
Driftless Pony Club is like Diana Ross, if she were four dudes who played guitar rock inspired by bands such as the Pixies, Weezer, and Modest Mouse.
Driftless Pony Club | @wheezywaiter
---
Shael Riley and the Double Ice Backfire is an NES-rock band from nowhere in particular.
Double Ice Backfire | @ShaelRiley | @suzums


---
Devo Spice is a nerdcore and comedy rapper from New Jersey who has been called "the red-headed stepson of Weird Al Yankovic and Eminem." His demented brand of hip-hop has made him one of the most popular artists on the nationally-syndicated Dr. Demento show.
Devo Spice | The FuMP | @devospice
---
The original mastermind of Nerdcore Hip-Hop and still its Final Boss, MC Frontalot (nee Damian Hess) takes great pleasure in identifying himself as a professional rapper in polite conversation.  His singing remains amateurish and juvenile.  (Photo credit: Sabelo Narasimhan)
---
Tom Milsom is a musician, performer, poet, and artist based in London.  He writes, plays, and records all of his own music; has released two CD albums and lots of individual tracks; and has a large following on YouTube.
---
Marian Call delivers whimsical Alaskan folk funk for the Coffee Counter-Culture.  She sounds a little like Joni Mitchell and Regina Spektor raising the child of Jason Mraz and Erin McKeown.  Marian toured all 50 states in 2010 and hopes to play for you soon. (Photo credit: Brian Adams)
---
Beefy is a massive presence in the nerdcore hip-hop scene. Mustin is the producer of Mink Car Cover, and is invincible. Together they will blow your mind. (Mustin photo credit: Carrie Hinshaw)
Beefy | Mustin | @beefyness | @Mustin
---
Molly Lewis rocks the ukulele so hard it gets her kicked out of venues. You've either seen her on YouTube, Twitter, w00tstock, m0llystock, or onstage at Harvard asking Stephen Fry to let her have his baby.
---
Brent Black, also known as "brentalfloss," is a comedian, musician, and gamer. He is best known on the internet as the creator of the "With Lyrics" series, where he adds satirical lyrics to video game tunes and uses them to create music videos.
---
Known for his quirky yet addictive piano rock tunes, Mike makes use of Creative Commons to allow his fans to collaborate and create new things with his music. This approach has garnered him over half a million YouTube video views.
Mike Lombardo Music | @mikelombardo
---
Nuclear Bubble Wrap is an alternative rock band from Nashville. Their songs tend to span a variety of subjects, poking fun at things such as internet culture, religion, science fiction, and anime.
Nuclear Bubble Wrap | @weirdojace
---
Aivi is a composer and pianist who rocks a style that's both playful and classy. She takes her melodies like she takes her coffee: very seriously.
---
The Doubleclicks, also known as sisters Angela and Aubrey Webber, play the kind of music that comes naturally to people with a cello, guitar, and too much time on the internet.
The Doubleclicks Music | @thedoubleclicks
---
Jonathan Mann is best known as the "song a day guy." He's been writing, recording, producing and posting a song and video a day since January 1st 2009. Previously, he was known as the creator and producer of The Mario Opera and of the online character GameJew, who was best known for singing to Mario creator Shigeru Miyamoto.
---
Randy Garcia is a modern electronic composer, producer, and multi-instrumental performer. Currently based in Atlanta, Garcia heads the seminal Nophi Recordings, as well as the annual Nophest Summer Music Festival. He also tours in the art-rock band Nerd Parade.
R_Garcia | Nophi Records | Nerd Parade | @rgmuse
---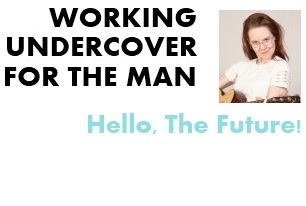 Blue puts up a new song each week at Hello, The Future! Past song topics have included webcomics, robots, Roth IRAs, Mathnet, more robots, and the TI-99. Blue is also Mink Car Cover's project manager. She practices GTD.
Hello, The Future! | @HelloTheFuture
---
Ryan creates the online comic Dinosaur Comics, co-edits the #1 bestseller Machine of Death, and lives in Toronto. He is, metaphorically-speaking, a tall glass of water.
Dinosaur Comics | Machine of Death | Topatoco/Qwantz | @ryanqnorth